The primary purpose of a Board of Directors is to act in the best interests of the organization, ensuring its long-term success and sustainability. The board consists of a group of experienced and knowledgeable individuals with diverse backgrounds and expertise relevant to the organization's operations and industry.
Meeting Information
Meetings are at 10 AM every third Thursday of the month.
ALEX NARANJO
Chairman
RIO ARRIBA COUNTY COMMISSIONER, DISTRICT I
JEREMY MAESTAS
VICE CHAIRMAN
RIO ARRIBA COUNTY MANAGER
BEN LUJAN
BOARD MEMBER
PUBLIC WORKS DIVISION DIRECTOR OHKAY OWINGEH PUEBLO
PEGGY SUE MARTINEZ
BOARD MEMBER
CITY OF ESPANOLA MAYOR PRO TEM, DISTRICT II
BERNARDINO CHAVARRIA
BOARD MEMBER
ENVIRONMENTAL DIRECTOR, SANTA CLARA PUEBLO
Audited Financial Statements
Board Meeting Agenda
Notice is hereby given that a Regular Meeting of the Board of Directors will be held on Thursday, October 19, 2023, at 10:00 AM MDT at 1122 Industrial Park Road, Espanola, NM 87532. This meeting is open to the public. The Board of Directors may revise the order of agenda items.
I. Meeting Called to Order
II. Roll Call
III. Pledge of Allegiance
IV. Invocation
V. Directors Greetings and Opening Remarks
VI. General Manager Greeting and Opening Remarks
VII. Approval of Today's Agenda
VIII. Old Business
A. Approval of Minutes
1. Regular Meeting of August 17, 2023
IX. Public Comment
Each person has one, 3–5-minute time limit for comments, unless otherwise noted by the Chair
X. New Business
A. Presentations
1. September 2023 Financial Report – Cyrus Gray, Finance Director
B. Action Items
1. Discussion, Consideration, and Possible action regarding amending sick leave in policy.
2. Resolutions – Discussion, Consideration, and Possible Action:
a. Resolution 2023-09-01
A Resolution to remove accounts listed as service address: none avaliable.
b. Resolution 2023-09-02
A Resolution amending resolution 2022-12-02 2023 holiday schedule
c. Resolution 2023-09-03
Creating the position of safety cordinator
d. Resolution 2023-10-01
A Resolution in Support of Conducting a Study regarding a
Regional Landfill for Rio Arriba County
e. Resolution 2023-10-02
A Resolution regarding issuing punch cards for residential customers
within the unincorporated areas of Rio Arriba County for Calendar year 2024
XII. General Manager's Report
XIII. Directors Report
XIV. Next Meeting: November 16, 2023
XV. Executive Session: The Board may go into executive session pursuant to the Open Meetings Act, Section 10-15-1(H)(7) to discuss threatened or pending litigation: In the Matter of a Citizen's Petition to Convene a Grand Jury, D-117-CV-2019-00253.
XVI. Meeting Adjournment
We are delighted to invite you to join our board meetings via Zoom, allowing you to attend virtually if you cannot physically be present. This virtual option will enable you to engage in discussions and decisions actively, ensuring your valuable input remains integral to our board's deliberations.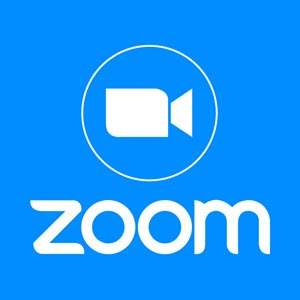 If you are an individual with a disability who needs an auxiliary aid, service, or other accommodation to attend or participate in a hearing or meeting, don't hesitate to get in touch with the Authority office at (505) 747-8459 at least three days before the meeting so that accommodations can be made.
Subscribe to receive essential service alerts and updates from NCSWA.
Visit Us
1101 Industrial Park Road
Suite C
Española, NM 87532
Mailing address
P.O. Box 1230
Española, NM 87532
Send us a Fax
(505) 747-8464